From the Desk of

Corky Jordan, Seniors Pastor
On Tuesday morning, April 20th the Seniors gathered in the Foyer of the Worship Center to enjoy a ceramics painting class held by Newnan's own Miss Jenny Jones. The Seniors had a great time and got to show off their creative ability, some more than others. After they painted for a bit they had a Devotion and a light lunch. As you can see by the photos a good tme was had by all a that attended. A huge thank you to Miss Jenny Jones and to Pastor Corky for putting this wonderful and fun filled event together.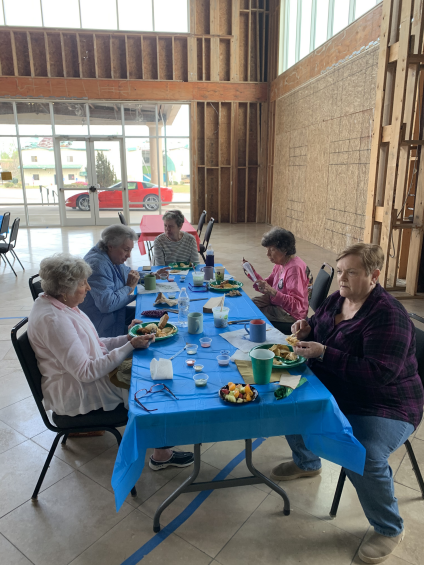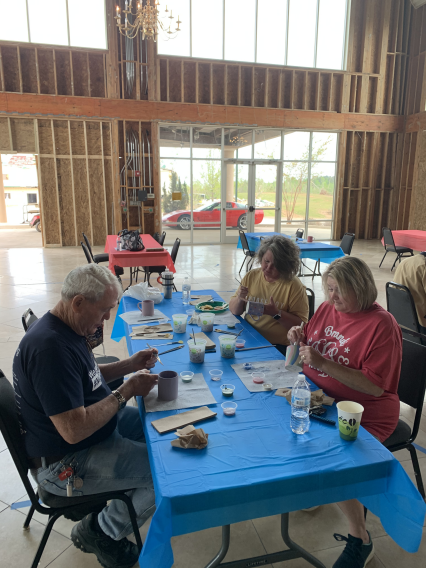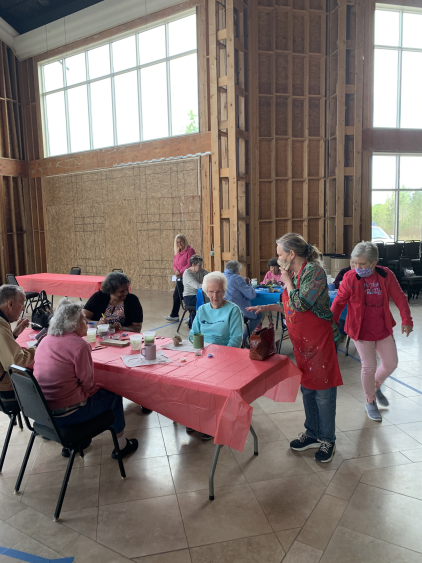 The Seniors also like to get together to eat and fellowship. Each month they have a theme type luncheon. This month the luncheon is going to be a Summer Kickoff Cook Out on Tuesday, May 18th at 10:30. You need to sign up on the signup sheet at the Welcome Desk if you are planning on attending. That way they know how many folks they are feeding. Here are some pics from some other Senior Luncheons (back when we had an activities building).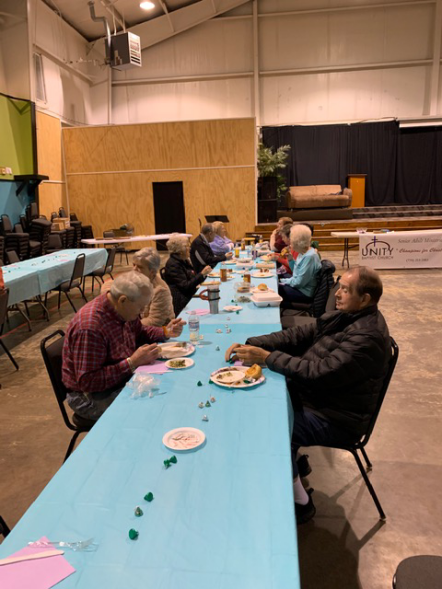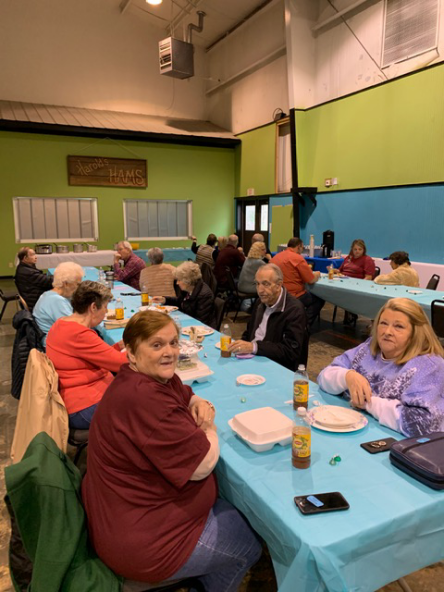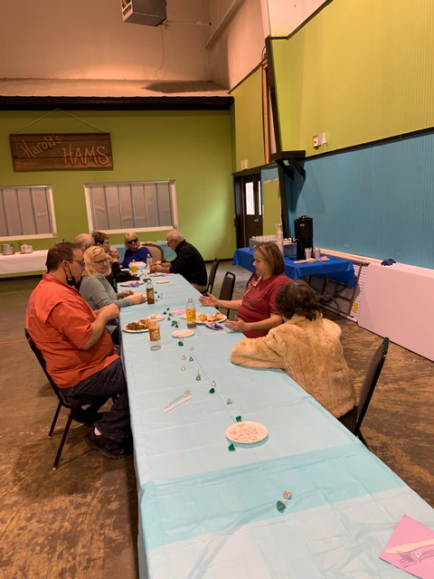 The Champions for Christ group meets every Tuesday Morning at 10:30 for Bible Study, Devotions and Prayer. Please come and join us as we strengthen our faith, encourage one another and enjoy friendship and fellowship.
Champions for Christ Summer Kick Off Cook Out