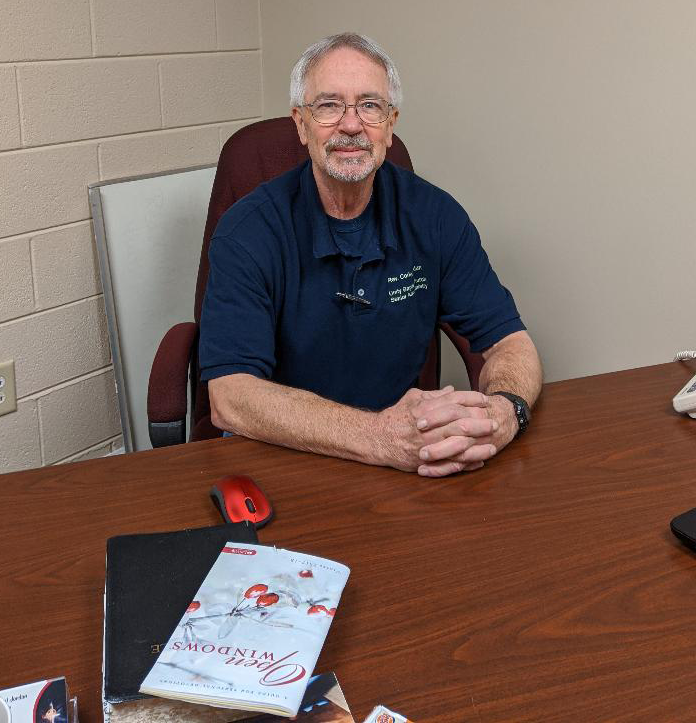 Corky Jordan
Minister to Senior Adults
Minister to Senior Adults
Corky Jordan
Elliott "Corky" Jordan is our Seniors Minister and Ministry Leader. He likes to refer to the Seniors of the Church as the "Seasoned" folks and he has a passion and love for teaching and leading them in Bible studies, fellowship, and on the many trips they take during the year.
A letter from Corky:
During Operation Desert Shield/Desert Storm, I accepted Jesus Christ as Lord and Savior. During my time in the Army National Guard I served as a cavalry scout and then I served as a chaplain assistant. I was baptized at East Newnan Baptist Church where I served as Sunday school director for several years during which time, I heard the call to the ministry. In March of 2001 I was licensed to the ministry and in November of that same year I was ordained. I have a diploma from Liberty University in religious studies. I served East Newnan Baptist Church as Minister of Education/Outreach for 10 years. In 2016 The Lord led my wife, Susan and myself to Unity Baptist and in April of 2018 I was offered the position of Minister to Senior Adults. I love serving at Unity and serving our senior adults. They are truly Champions for Christ and have a lot of wisdom and knowledge. I receive a blessing each Tuesday when we have our weekly Bible study. If I can be of any assistance, please feel free to call me any time.
Your servant in Christ,
Rev. Elliott (Corky) Jordan
Minister to Senior Adults